Evergreen / Privacy Trees
All prices include the tree, planting, fertilization, and a one year warranty.
Due to supply chain issues, prices are subject to change without notice. Please contact us for updated pricing.
If there is a tree you are interested in but do not see it on this list, let us know. We provide a large selection of trees and shrubs, these are only our most popular.
If you have any questions or would like to place an order, please call 513-835-1935 or email info@bigtrees4u.com
Evergreen tree sizes are measured by height from the ground up and do not include the root ball.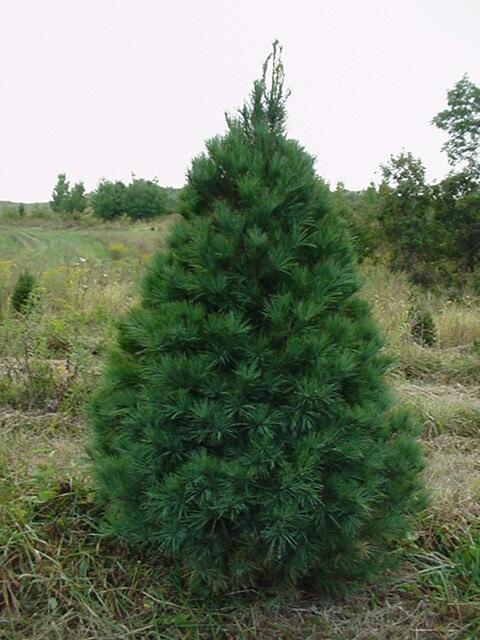 Eastern White Pine
| | | |
| --- | --- | --- |
| Description | | Size/Price |
| Landscape Uses: Privacy, Ornamental | | 6' = $365.00 |
| Height: 50-80 feet | | 7' = $437.00 |
| Width: 30-40 feet | | 8' = $534.00 |
| Sun: Full sun | | 9' = $643.00 |
| Water: Dry | | 10' = $743.00 |
| Maintenance: Low | | 11' = $887.00 |
| Growth Rate: Fast | | 12' = $1,173.00 |
| | | 13' = $1,253.00 |
| | | 14' = $1,393.00 |
| | | 15' = $1,510.00 |
| | | 18' = $2,017.00 |
Notable Features: Fine feathery needles, prefers acid soils, sensitive to salt and air pollution, intolerant of drought, very cold tolerant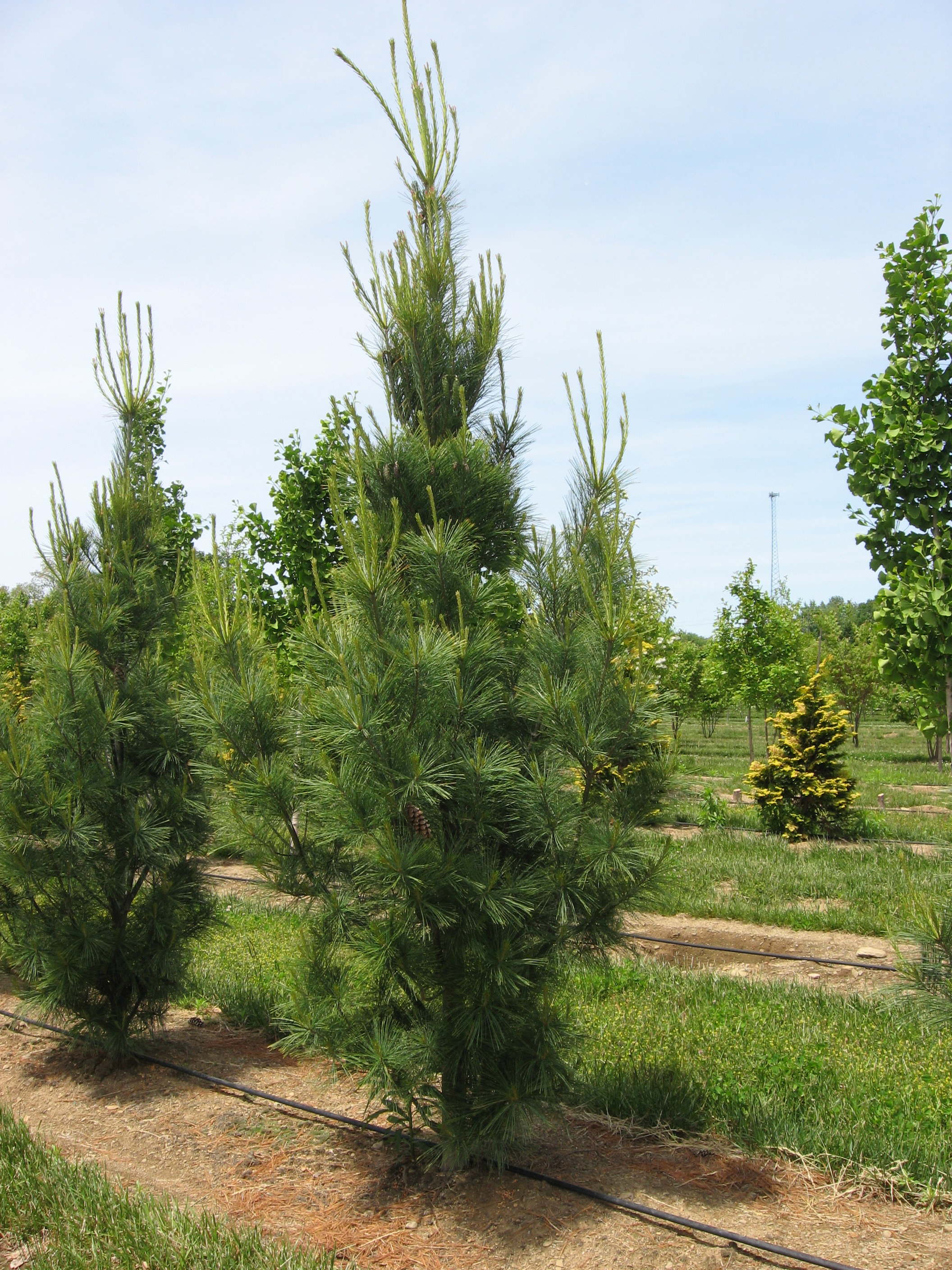 Columnar White Pine
| | | |
| --- | --- | --- |
| Description | | Size/Price |
| Landscape Uses: Privacy, Ornamental | | 6' = $343.00 |
| Height: 30-40 feet | | 7' = $434.00 |
| Width: 7-10 feet | | 8' = $519.00 |
| Sun: Full sun | | 9' = $600.00 |
| Water: Dry | | 10' = $693.00 |
| Maintenance: Low | | 11' = $946.00 |
| Growth Rate: Fast | | 12' = $1,105.00 |
| | | 13' = $1,222.00 |
| | | 14' = $1,303.00 |
Notable Features: Branches grow upright, susceptible to a large number of insect and disease problems, intolerant of urban air pollution